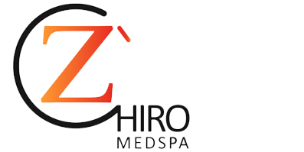 We take the stress our of work and play.
Workshops at Z`Chiro Med Spa
Z`Chiro Med Spa holds virtual and on-site workshops regularly. Each workshop focuses on a different aspect of health and wellness or involves a demonstration for a new service or treatment they will be offering. Subjects include the use of vitamins and supplements, lifestyle, health management, and conditioning.
The goal of these workshops is to provide attendees with an in-depth and entertaining education on these subjects so they can make healthier decisions in regards to their health and lifestyle. Some workshops even include guest speakers that are incredibly helpful, knowledgeable, and experienced in their fields.
The workshops take place at Z`Chiro Med Spa's office, and complimentary healthy refreshments are provided. Z`Chiro Med Spa also offers great incentives with these workshops like giveaways, raffles, referral discounts for patients that bring in new guests, free treatments and gifts for the first to arrive, and more.
These workshops are great as they provide attendees with excellent information in a comfortable and open environment where they are welcomed to ask questions and participate with the group. If you are interested or have any questions, please give us a call at 678-754-6877.